All number plates we supply from the 'DVLA Pefix Style' section are previously un-issued numbers and come supplied on a DVLA retention certificate that can be transferred to your vehicle within 5 working days, or can be kept on the retention certificate for a full 12 months from date of purchase.
When choosing a DVLA Prefix Style Number Plate you need to be aware that you are not allowed to make the vehicle appear newer than it actually is, i.e if you want to purchase an M prefix number plate then the vehicle has to be an M registered vehicle or newer.
These registration numbers start from £185.00 so this is a cheaper option of getting your own initials on a number plate.
Any number plates ordered from the DVLA Prefix Style section cannot be refunded or exchanged once purchased.
To search for your desired combination simply follow the 3 easy steps below. Enter any combination you require, you're sure to find one that suits you.
'DVLA' is a registered trade mark of the Driver & Vehicle Licensing Agency (DVLA). Personalised Number Plates are in no way affiliated to the DVLA or DVLA Personalised Registrations. The use of the
term 'DVLA' is only for the purposes of describing the goods/services being offered. Personalised Number Plates are a registered frequent buyer of DVLA Cherished Registration Numbers.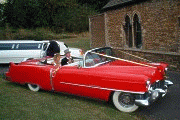 Sponsored Links