Below are the terms and conditions for the purchase of Personalised Car Registration plates

We shall be responsible for handling the documentation required to transfer the registration number and will process all papers as quickly as possible, however will NOT be liable for any losses caused due to delay otherwise than on the part of Us or if the DVLA revokes the right to a registration number, nor will We be liable for any damages interest or expense incurred.
The Buyer shall be responsible for sending to Us the payment for the transfer fee /retention fee of £80.00 made payable to DVLA Swansea and for producing all the required documentation for the vehicle onto which the registration number will be transferred.

Under Distance Selling Regulations 2000, section 13 (c)., if the Buyer does not proceed with the transfer of the registration number after paying a part payment/full payment to Us or fails to supply the full documentation required by the DVLA to process the transfer, then no part of this payment is refundable whatsoever, as the service period commences immediately. Ordered numbers cannot be refunded or exchanged, nor will any cancellations be accepted

If the transaction fails due to no fault on the part of the Buyer other than as above, he will be given a full refund of monies paid to Us and all documentation shall be returned. The fee that was paid to the DVLA of £80.00 will be refunded to the Buyer directly from DVLA Swansea at a later date

The Buyer of any registration number must provide full payment and documentation (if required) before any transfer shall be submitted to the Department of Transport local office or it's agents. This payment must be within 14 days of securing the registration by an initial part payment or the transaction will be deemed a failure, and thus lose the Buyer their part payment unless a longer period of time has been agreed with Us.
The issue of a Vehicle Registration Document V5/C bearing the new registration number to the Buyer from the DVLA Swansea shall be conclusive proof that a successful Transfer has taken place.
It should be noted that the Secretary of State for Transport or their Agents the DVLA (as keeper of the records) may revoke the right to a registration Mark at any time for whatever reasons, and that We cannot be held responsible in the unlikely event of this occurring.


It is the responsibility of the Buyer to buy and get made the new number plates and to get them fitted to the vehicle.

You can read the terms and conditions for selling registration plates by clicking here.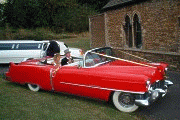 Sponsored Links